Categories: Beginner, General Purpose, PocketBeagle
2/4-port USB 2.0 HUB Cape for PocketBeagle
Designed by
2/4-port USB 2.0 HUB Cape for PocketBeagle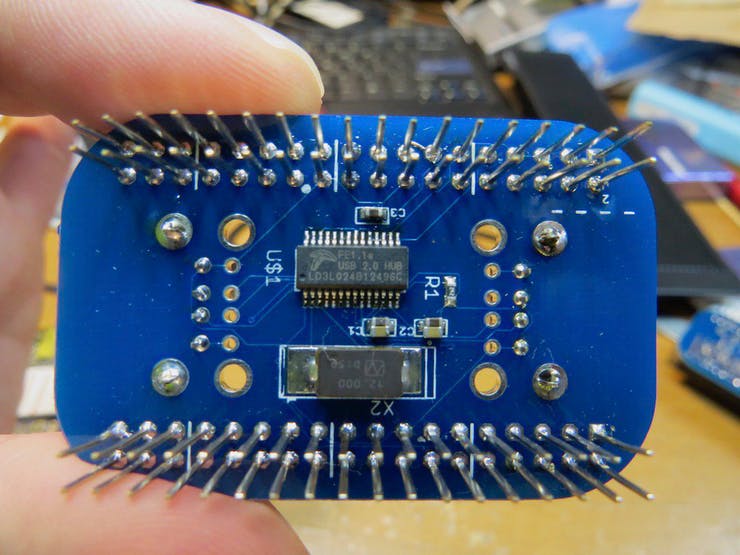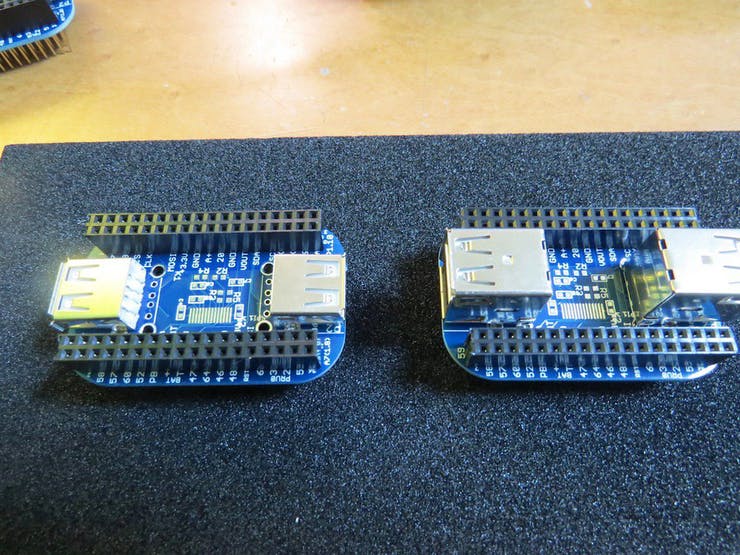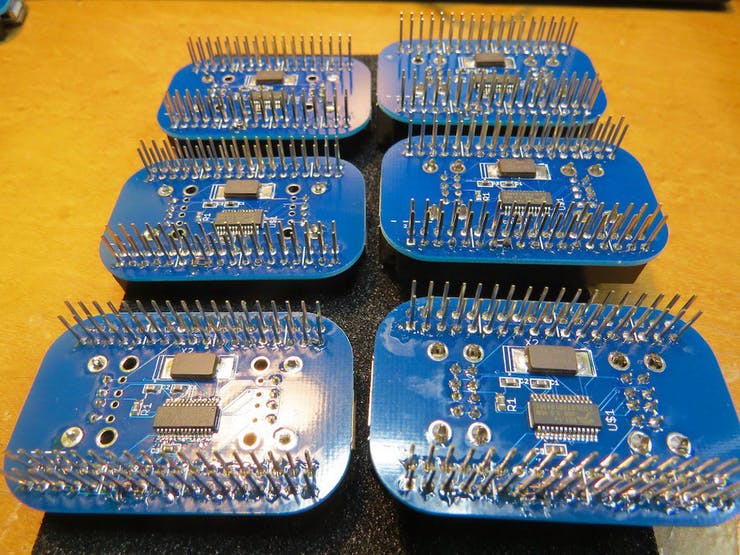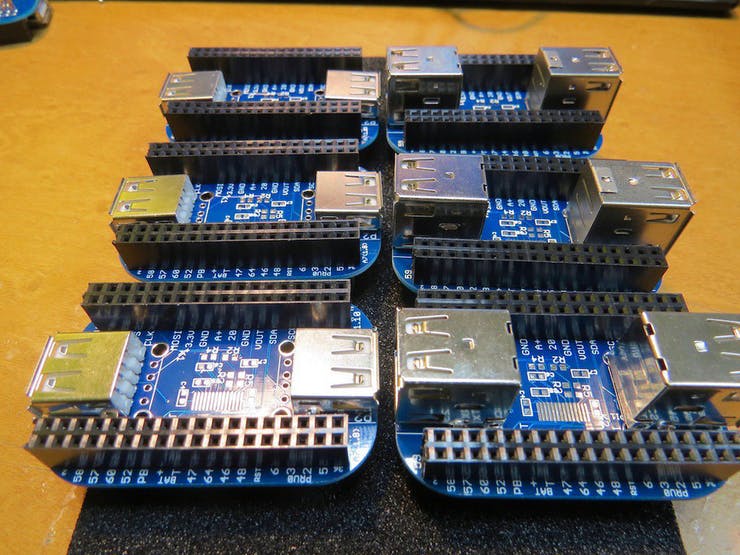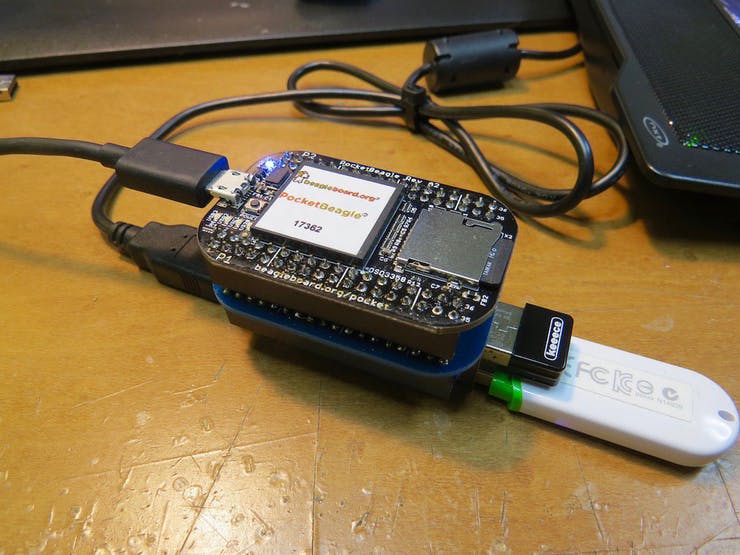 On-board USB host function of PocketBeagle can be extended by this "Hub-Cape" to 2/4 port!
What is it?
2 or 4 port USB Hub Cape for PocketBeagle.
Why did you make it?
PocketBeagle does have USB host function but not socket. In addition, even if wiring to PocketBagle's on-board host, just one port USB is not enough in many cases. This Cape has 2 or 4 port USB2.0 connector, enabling lots of connections including WiFi, sound, storage, and more!
What makes it special?
Special design for PocketBeagle
On-board 2/4 port USB 2.0 connector. Hub function is made by Terminus Fe1.1s, USB2.0 high speed 4-port Hub controller
2-port or 4-port are selectable on ordering by same price.
2-port model is more smart, 4-port model is thick one. Please see the images and select one of them.
About microwavemont
From childhood, I've loved making electrical things by soldering for some amateur radio related thing. After graduated certain university and taking Ph. D, I did have a GaAs MMIC design working for 60 GHz system but it's a bit long time ago. I always love making something and would like to share my joy. Please enjoy my store!