Description
The Lattice iCE40 is a family of FPGAs with a minimalistic architecture and very regular structure, designed for low-cost, high-volume consumer and system applications. BeagleWire does not require external tools (JTAG) and the whole software is Open Source. FPGA cape allows easy and low cost start for beginners who would like to take their first steps in working with FPGAs. The BeagleWire creates a powerful and versatile digital cape for users to create their imaginative digital designs.
Hardware Specification:
4 layer PCB optimized design to support maximum performance for high bandwidth applications
The project is completely open and community contributions are encouraged.
Take a look at how amazing BeagleWire looks placed on BeagleBone.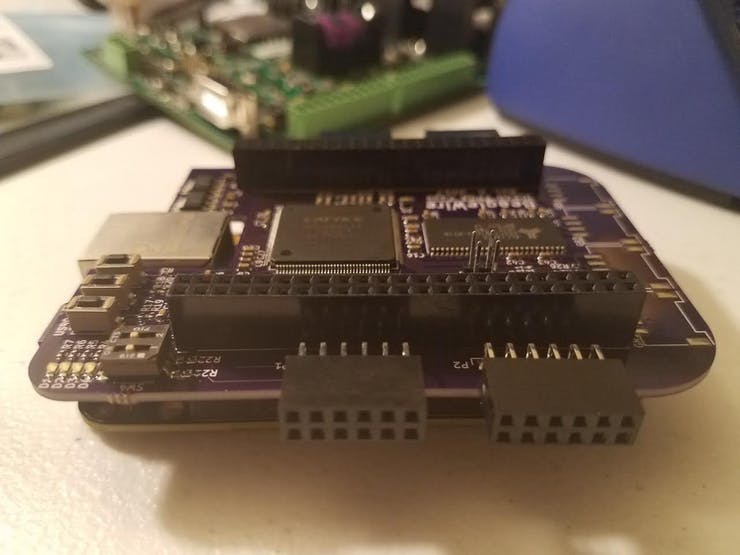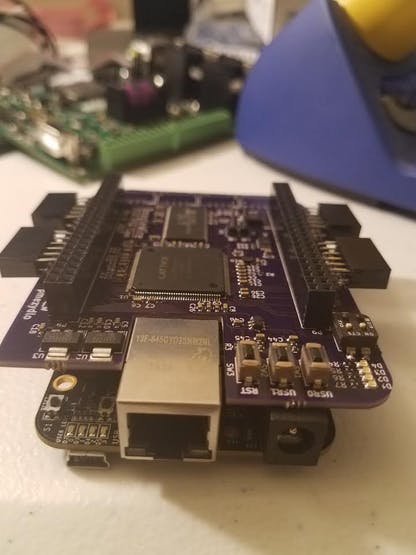 We managed to upload the first configuration of FPGA device. We had some problems with flash memory but for now all is fixed.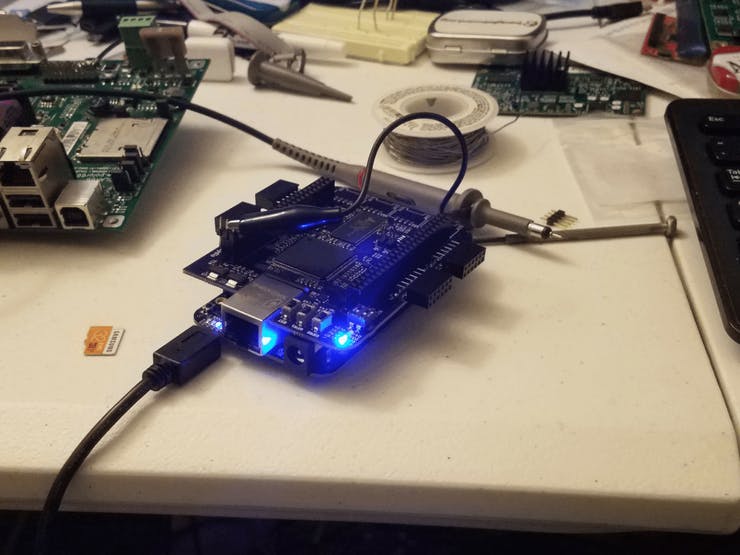 Now funding on Crowd Supply:
https://www.crowdsupply.com/qwerty-embedded-design/beaglewire