In 5 minutes you will have a full web remote control over the internet to your Raspberry Pi
shell!
Let's go!
This project will show you how to have a full web remote SSH control to any Raspberry Pi model that works in any condition; Over the internet, over double network NAT, over cellular modem and even over a firewall! All without running a server with open ports on your Raspberry Pi.
Secured by 2 SSL encrypted tunnels with 2 dynamic encryption keys (Don't worry, you will just need to click on a button, everything else happens automatically).
To complete this guide you don't need to have any special knowledge or development skills.
Step 1
– Register to
UpSwift.io
free prototyping plan.
To do so, we just need to click on 'Start Now' on the landing page of UpSwift.io, then register and choose the prototype plan at the platform page. Now create a project and go to the next step.
*The Prototype plan is completely free up to 3 devices with no time limit 🙂
Step 2
– Register your Raspberry Pi
Under
UpSwift.io
platform click on 'Register Device' button at the top of the page.
Copy and paste the installation command on your Raspberry Pi shell and run it.(Make sure to have an internet connection).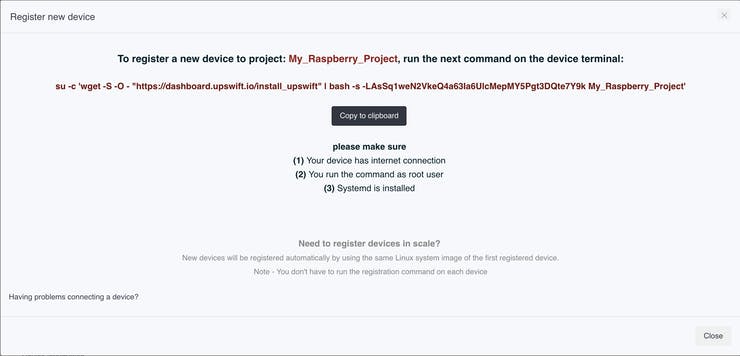 Step 3
– View your Raspberry Pi and enter to the Remote Control tool
After running the installation command on your Raspberry Pi shell, you should see your device under the 'Device' category with the name 'New Device'.
You can change the device name by clicking on 'Edit Details' below.

Now, let's click on the remote control tool under our Raspberry Pi device.
Step 4
– Starting a Remote Control session!
After clicking on the remote control button, we just need to copy the Secret Key and wait until the countdown ends, then click on 'Start Remote Control'.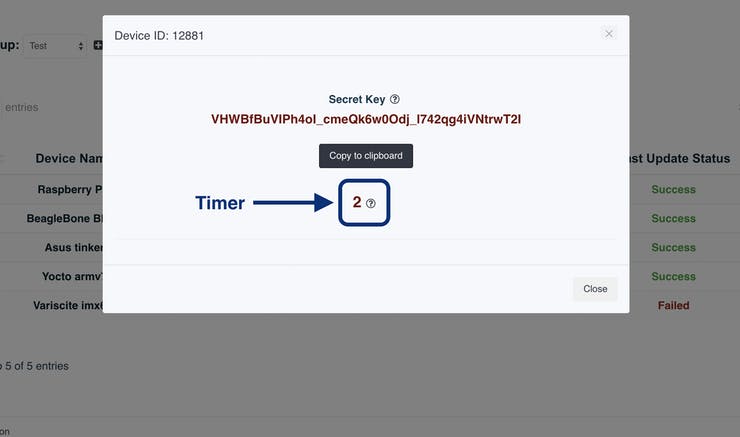 A new page will show up with a place to enter the Secret key we just copied. Paste the key and click on 'Connect'.

You have done it!
you can now use the remote control from anywhere and when ever you would like from any browser.