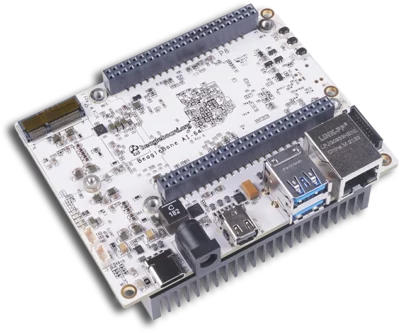 A complete 64-bit AI and Machine Learning System with the convenience and expandability of the BeagleBone® platform with the peripherals on board to get started right away learning and building applications.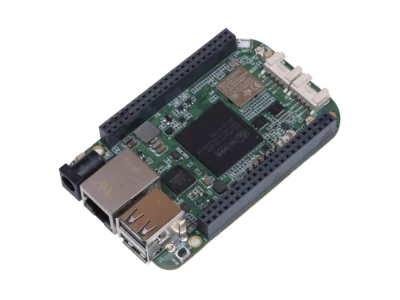 What is SeeedStudio BeagleBone® Green Gateway? Seeed Studio BeagleBone® Green Gateway is a low cost, open-source, community supported development platform for developers and hobbyists. It is a joint effort by BeagleBoard.org and Seeed Studio. It is based on the classical open-source hardware design of BeagleBone® Black and developed into this differentiated version. The Seeed Studio … Continued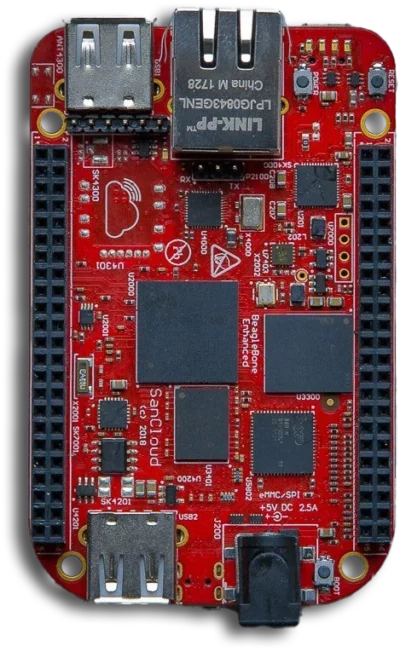 This Industrial temperature rated board by SanCloud takes the BeagleBone Black into industrial applications with many additional features.  With upgraded Ethernet speed (gigabit), 1G DDR3 RAM and optional features including CANBus.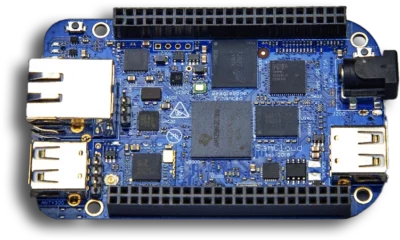 With 1 Gig of commercial grade DDR3 RAM, the SanCloud BeagleBone® Enhanced WiFi 1G, brings twice the memory and on board sensors to your projects.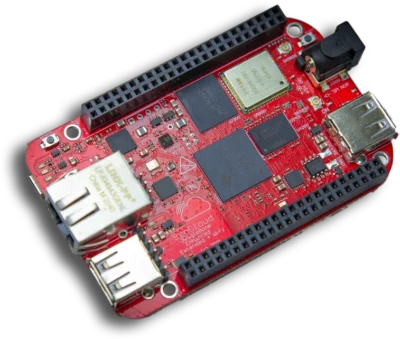 Supporting an extended temperature range, upgraded Ethernet, wireless and extra USB port capability, the SanCloud BeagleBone® Enhanced Extended WiFi brings the extras you need for IIoT applications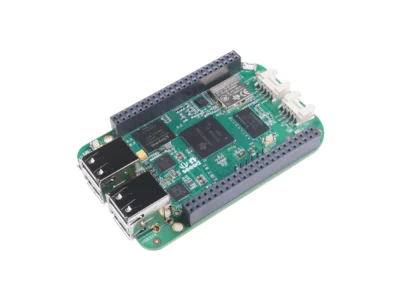 IoT made easy with WiFi/Bluetooth and a variety of sensors attached with Grove Connectors from SeeedStudio using this differentiated version of the open-source BeagleBone® Black hardware design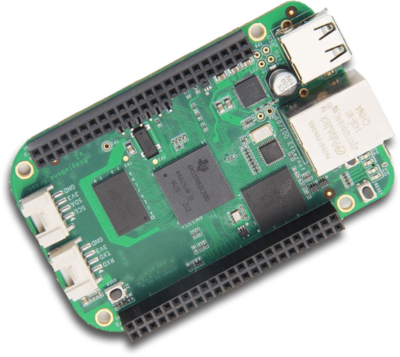 Leverage a large family of sensors easily via Grove Connectors from SeeedStudio using this differentiated version of the open-source BeagleBone® Black hardware design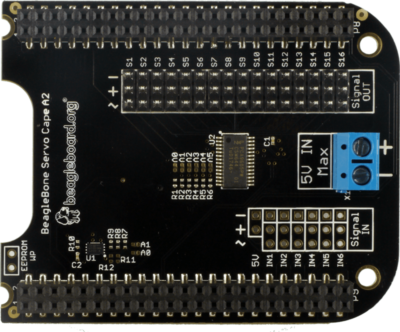 Control up to 16 servos for many remote control, robotics or automation projects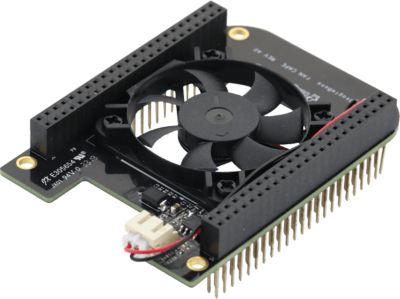 Keeps BeagleBone® cool under heavy operating loads while still providing easy access to the headers. Essential for BeagleBone® AI Projects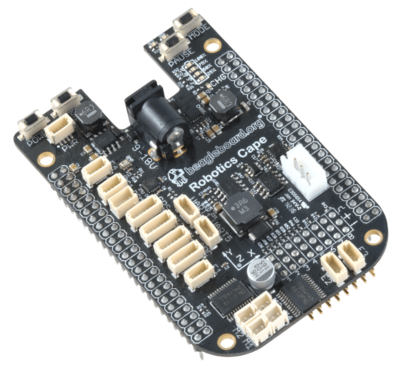 Loaded with features needed for mobile robotics supporting movement, sensing, power management and communication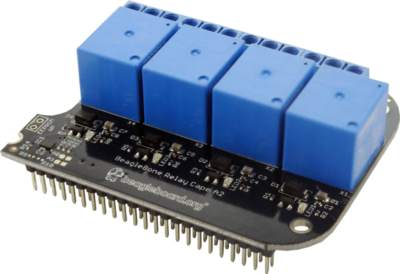 Control things like lights, pumps and more in any home automation project quickly with 4 relay switches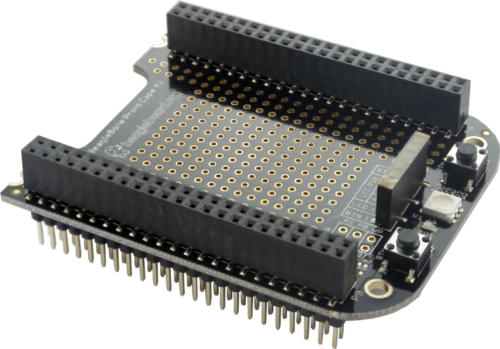 Provides a blank slate including a grid of plated through-holes for external components and supportive buttons and LEDs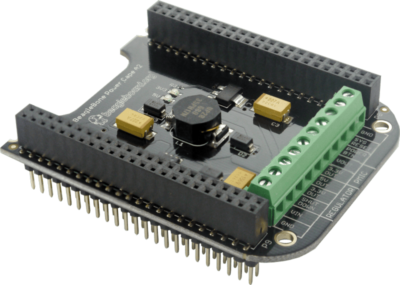 Provides a complete power interface with regulated 3.3V and 5V out as well as up to 30V input voltage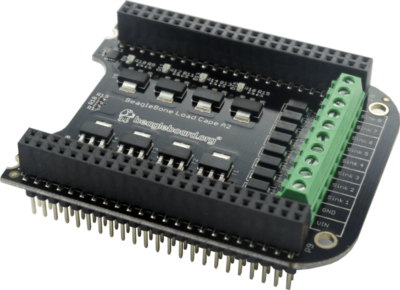 Drive high-current loads like relays, motors, solenoids, and high current LEDs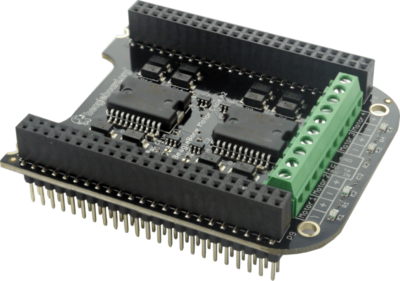 Drive up to 4 DC motors with direction and PWM control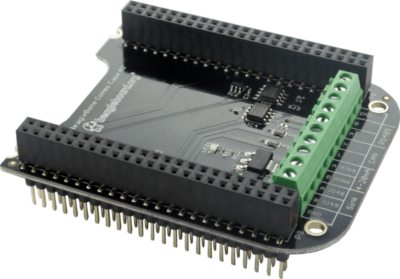 Quickly develop industrial communication applications with an array of protocols including RS485 and CAN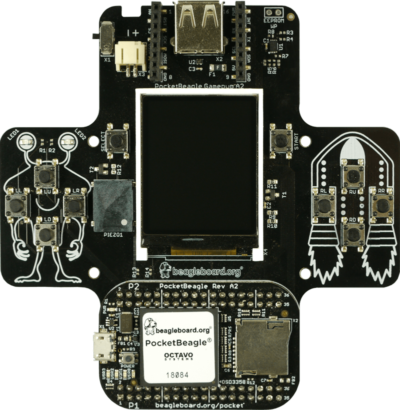 For making a handheld arcade emulator, your own games or otherwise taking your PocketBeagle on the go, PocketBeagle® GamePup provides all the features you need in a slick shape for gaming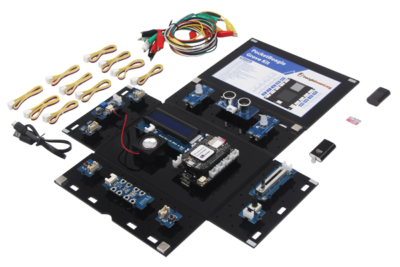 A complete kit for developing projects with PocketBeagle® and Grove modules. Great for teaching embedded processing and Linux development. Comes complete with PocketBeagle® as well as Grove Cape and 10 modules to get started.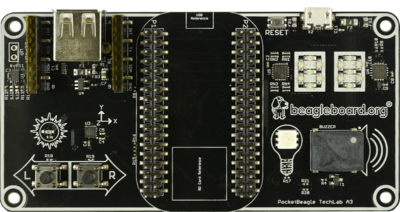 Designed with years of educational lessons-learned in mind, PocketBeagle® TechLab Cape delivers easy introduction to programming, Linux and even hacking the kernel itself. Supported by teaching materials from the Linux Foundation and eALE.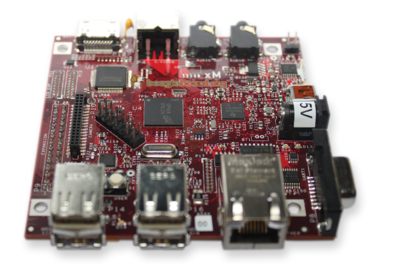 Delivering laptop performance while maintaining a small footprint, the BeagleBoard®-xM provides a four-port hub with 10/100 Ethernet, DVI-D connectivity, S-Video port and more